What Are The Top Home Selling Tips
Selling a home for top dollar takes some work but is worth the extra effort. If you think posting a sign and advertising it on the internet will get it done, you are incorrect.
Top tips for Top dollar
Look at the front of your home...does it look inviting? Spruce up the outside with new bark dust, flowers, trim trees, paint the front door, pressure wash the walk way and driveway. Make sure the roof and gutters are clean. To finish off the curb appeal put down a new door mat. Clean and crisp is the key to getting top dollar.

Homeowners should do a thorough cleaning, declutter and depersonalize the interior. Turn on the lights so the home is well-lit. Complete necessary repairs.

Make sure your agent hires a very good photographer. The images posted online are what capture the buyers curiosity.

Consider staging your home. This can seems like an unnecessary fee but it can create great results.
Realtors® believe that buyers most often offer a 1 to 5 percent increase on the value of a staged home (37 percent from Realtors® representing sellers and 32 percent from Realtors® representing buyers). Additionally, 22 percent of Realtors® representing sellers and 16 percent of Realtors® representing buyers said the increase is closer to 6 to 10 percent.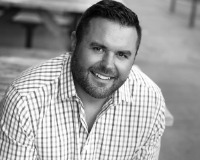 Josh is a proud graduate of the University of Oregon where he earned his BS degree. Upon graduation he followed his entrepreneur spirit and opened his first business. Josh started Burgess Services, wh....